Sailfish OS licensing model
Sailfish OS is the only mobile operating system offering a regional licensing model, which gives full source code level access. Partnerships operate in an open source manner; in practice it is a two-way contribution model where the customer gets access to all code from Sailfish core developer Jolla, and the customer's software development contributes back to the Sailfish core in open source.
Starting a regional mobile OS engineering project is straightforward, and a commercial pilot can be reached in months.
Case
Russia trusts in Aurora OS
Note: Jolla has no longer active business or exports to Russia, the business was ramped down during 2021.
Russia has had a long-term objective to create a more independent IT and mobile ecosystem for the country. A few years ago Russian Ministry of Communications, led by former Minister of Communications Nikolai Nikiforov, was searching for a platform to be utilized in building their own digital society and in setting up their own independent mobile ecosystem.
In 2016, after a thorough review of several open source based options, the Ministry publicly expressed support for Sailfish OS, which was chosen as the platform for further development. At the same time a new law was passed aiming to support domestic independent development projects. In practice the new law put requirements for governmental development projects, urging them to utilize domestic registered software.
Domestic mobile OS: Aurora OS
Open Mobile Platform Ltd. (OMP) was soon formed. The company's role is to deliver on the objective, and to develop tailored solutions for Russian corporations and state-owned companies. The product was branded to Aurora OS. Aurora OS is an independent, "standalone" product and derivative work of Sailfish OS, and property of Open Mobile Platform LLC.
Open Mobile Platform develops tailored solutions for the Russian market and works with its customers to match specific needs. OMP and the wider Russian developer community involved in the project are constantly contributing back to Sailfish OS in an open source manner, meaning that all development and code is transparent to everyone.
Tailored corporate solutions – Russian Post
One of the first customers for OMP was Russian Post, which is utilizing Sailfish Mobile OS RUS powered devices for thousands of their mailmen in action. The tailored mobile OS is specifically designed and developed for postmen's tasks, which especially in rural areas include handling pensions and tax payments, official documents, and related tasks. The device is equipped with a specifically designed wireless printer, which can easily be carried even to remote locations.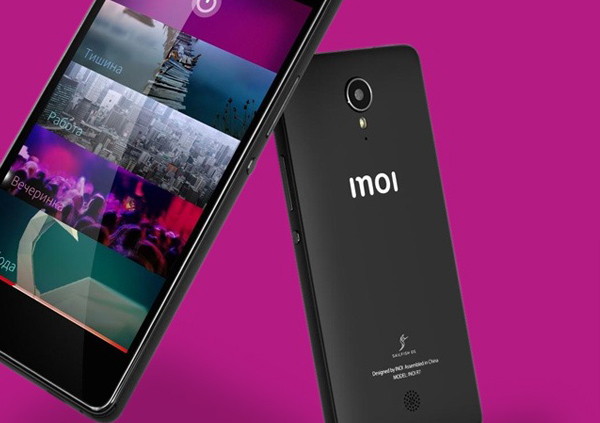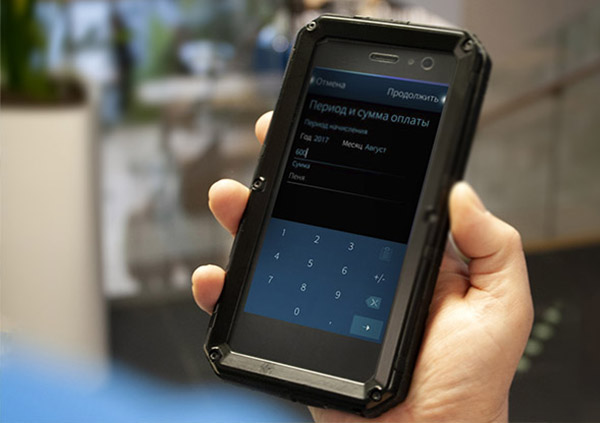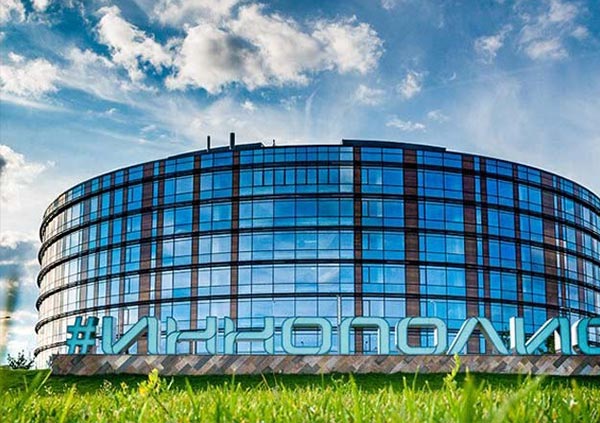 Case
Building Latin America's tech independence with Sailfish OS
One of the greatest motivators to start the project for Jala Group, the Sailfish licensing partner in Latin America, was the simple fact that Latin America has been technologically dependent and an importer of technology for a long time. As Latin America is not producing high technology itself, it faces the ever-increasing gap between the so-called 'developed countries' and those that must import technology. Jala Group wanted to change this, and announced the beginning of a Sailfish OS based project in the beginning of 2017.
Jala Group, founded in 2001 is a high-tech Bolivian holding company and a driving force for the software industry in Bolivia. Jala has currently more than 800 employees, including more than 600 software engineers.
Jorge Lopez, CEO of Jala Group commented: "Jala Group is reinforcing its vision that from Bolivia we can create and develop software with added value for the whole continent. By doing this we are forcefully driving the technological liberation of Latin America. It is time for us to stop being just consumers of technology in the form of products. Now we become creators of our own intellectual property."
Mr. Lopez sees Sailfish OS as a real alternative to Android as it caters for the Latin American needs: "Even a well-developed and technologically advanced country such as Russia opted for the extensive use of Sailfish OS. Russia did so because of this system's openness and the fact that it provides control over the security features that Russians need specifically to gain technological independence."
Jala kicked off Sailfish Beta Program for Latin America
In October 2017, Jala announced the Sailfish Beta Program as the first phase in the company's mission to increase Latin America's technological independence aiming to build the foundation for a digital economy that is controlled by Latin Americans themselves. The development initiative aims ultimately at developing a mobile operating system specifically designed for Latin American needs.
As an integral part of the program, Jala Group started to recruit members for the Sailfish Beta program from developer and engineering communities and from regular mobile device users in Latin America. The purpose of the first program phase was research and development: to gather wide user input and feedback, and to start the development of local code and applications for Sailfish OS.
ACCIONE mobile phone powered by Sailfish OS
A mobile operating system does not really exist without hardware, and Jala decided to launch its own low-cost hi-tech smartphone brand powered by Sailfish OS. Two ACCIONE models were reveled in October 2017 in a grand launch event in Bolivia together with Jolla and Qualcomm. The ACCIONE devices are a central part of the Sailfish Beta Program as the device platform for all R&D.
Jorge Lopez concludes: "We break the paradigm that from Bolivia it is not possible to impact the structures of the world's technology and we construct the technological platform that will give way to the digitization of the Latin American economy."